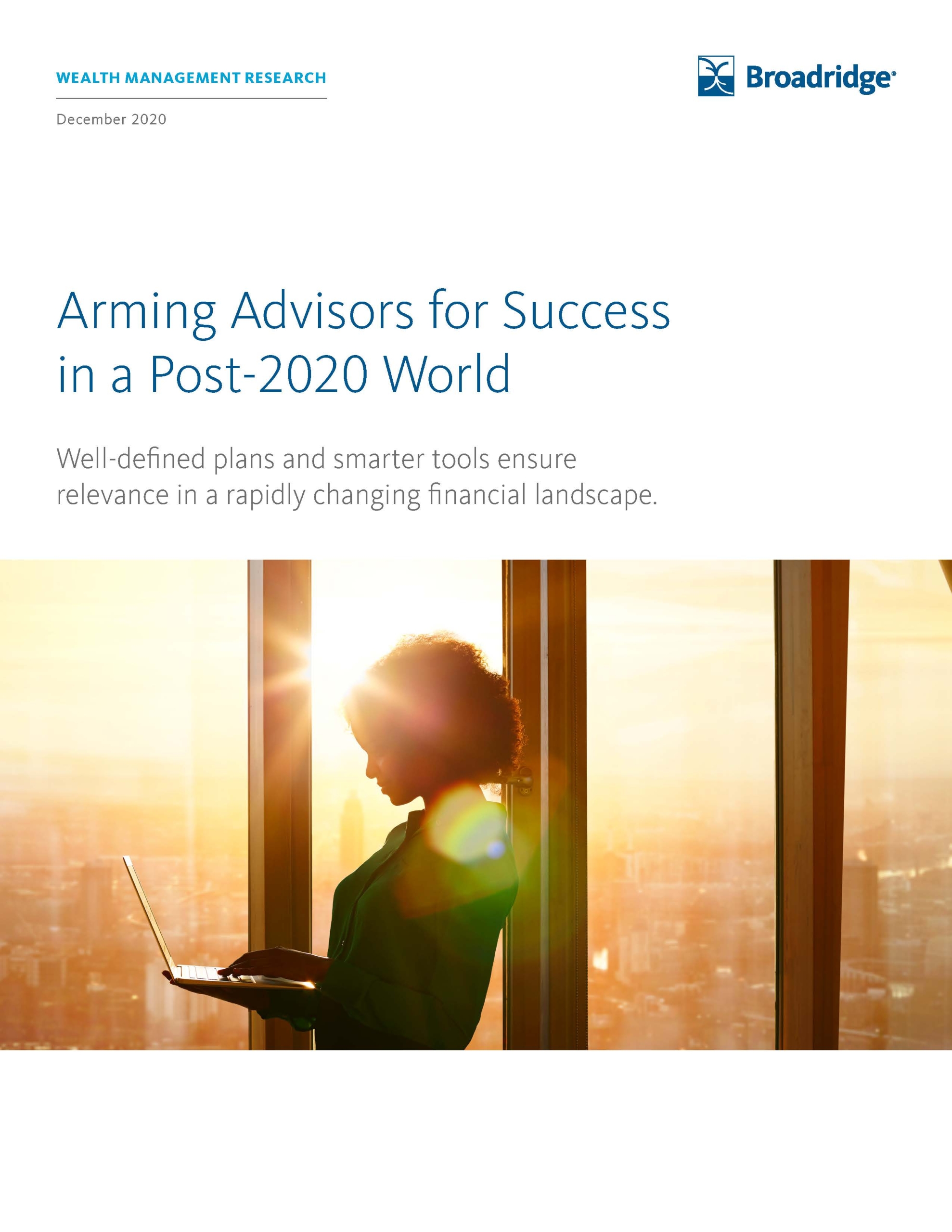 Advisor Marketing Study
Broadridge Financial (2020)
The growing pressure on financial advisors (FAs) to increase AUM only intensified in 2020's climate of uncertainty. For many FAs, identifying the best client acquisition strategy is a moving target as investor expectations are quickly evolving. Broadridge Financial partnered with 8 Acre Perspective to understand how FAs are approaching and evolving business development / marketing.
A survey of more than 400 FAs found:
The shift from in-person to virtual meetings / events influenced FA marketing priorities in 2020.
Just 23 percent of FAs have a fully defined marketing strategy.
Top marketing challenges for FAs in 2020 are: developing a digital marketing strategy, developing a marketing plan, selecting the appropriate technology to leverage, and finding the time for marketing efforts.
More than half of FAs regularly share educational content with their clients.
The research has been cited in WealthManagement.com and many other news outlets.