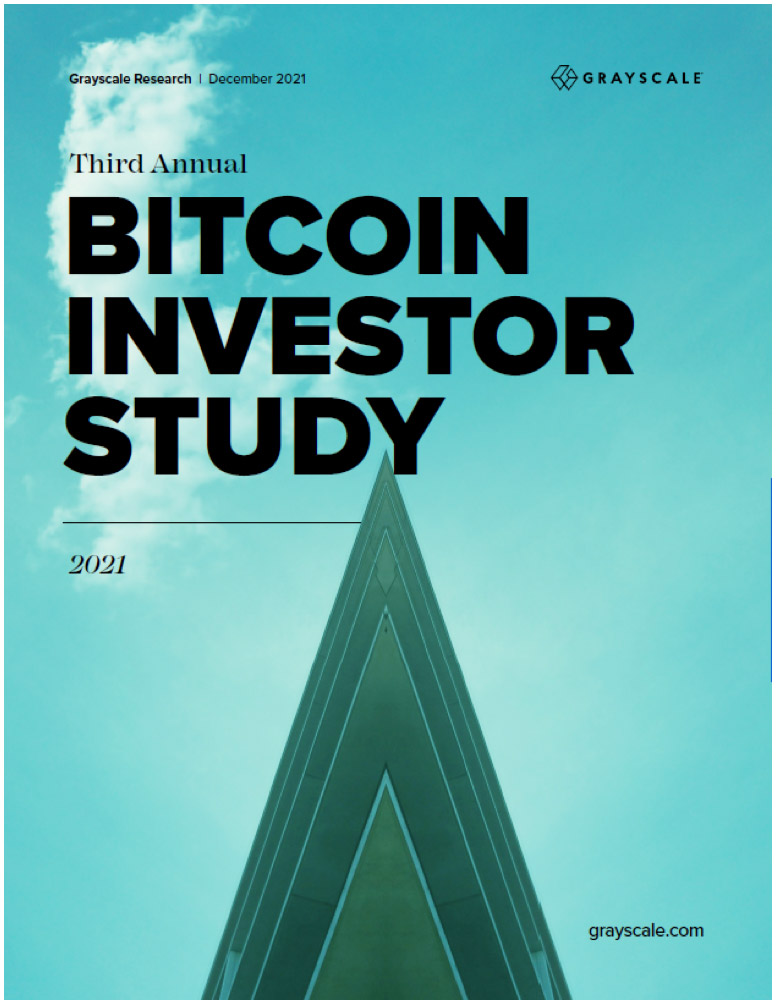 Bitcoin as an Investment: Today and in the Future
Grayscale Investments (2021)
Introduced in 2009, Bitcoin is now a popular topic of discussion for investors, advisors, financial institutions, service providers, regulators, and policymakers. As Bitcoin continues to reach a broader, mainstream audience, Grayscale, a leader in digital currency investing, has partnered with 8 Acre Perspective to evaluate and track evolving attitudes and perspectives around Bitcoin.
This is an annual study, with the first wave conducted in 2019. The 2021 study found:
Three times as many investors would consider owning Bitcoin as an investment vs. as currency
Most Bitcoin sellers report having turned a profit
A Bitcoin ETF would have a significant positive impact on participation in the Bitcoin market
While Bitcoin remains the most popular cryptocurrency, there is significant awareness of other crypto assets
More than ever, the ability to start with a small amount would be a motivating factor to consider Bitcoin
This research has been cited in Bloomberg, Business Insider, Fortune, TIME, Yahoo! and other publications.
Click to Read 2021 Report
Click to Read 2020 Report
Click to Read 2019 Report