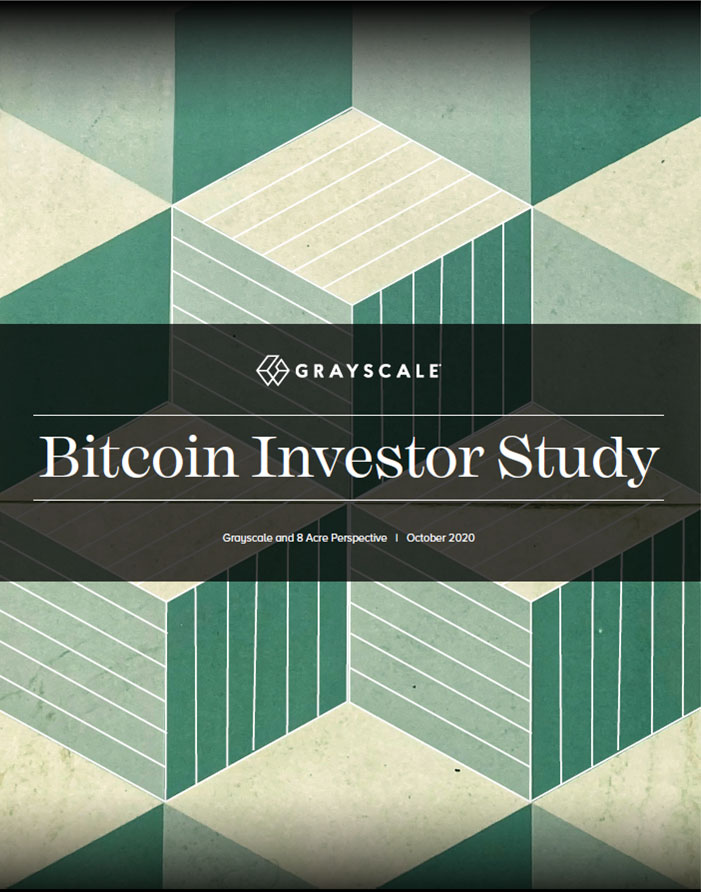 Bitcoin as an Investment: Today and in the Future
Grayscale Investments (2020)
Introduced in 2009, Bitcoin is now a popular topic of discussion for investors, advisors, financial institutions, service providers, regulators, and policymakers. Grayscale, a leader in digital currency investing, partnered with 8 Acre Perspective to evaluate and track investor attitudes about Bitcoin.
This is an annual study, with the first wave conducted in March/April 2019, and the most recent wave conducted in June/July 2020. The 2020 study found:
A significant rise in the percentage of U.S. investors interested in investing in Bitcoin
The global pandemic being a key driver of Bitcoin investments in 2020
The ability to start with a small amount would be a motivating factor for a majority of those considering Bitcoin
Greater interest in Bitcoin as an investment found among younger and male investors
Remaining concerns about Bitcoin, a digital currency, being vulnerable to cyber attacks
This research has been cited in CNN Business, The Block, Bitcoin Magazine, CryptoSlate, Cryptovest and other publications.