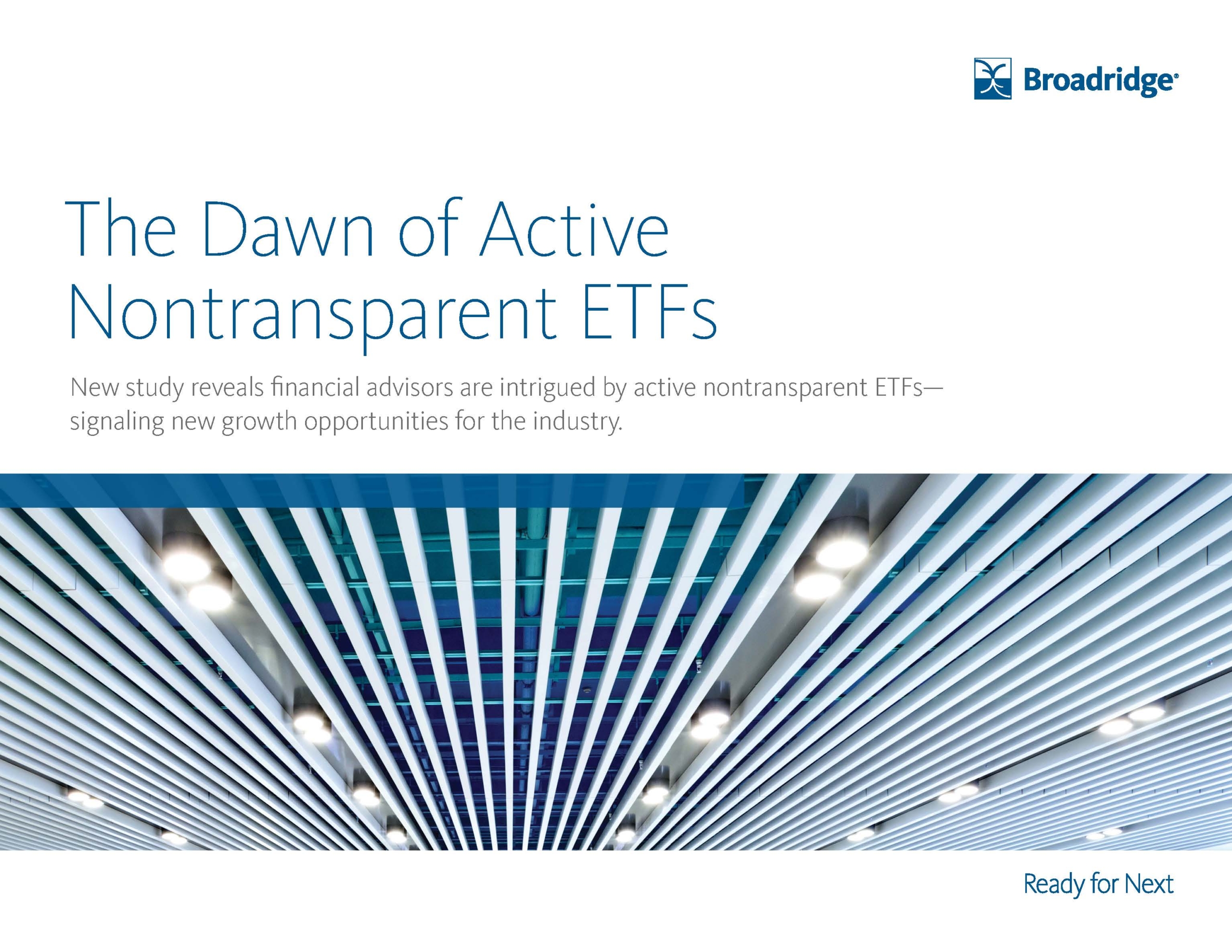 The Dawn of Active Nontransparent ETFs
Broadridge Financial (2019)
As passive ETFs continue to grab mutual fund outflows, it's no surprise asset managers are looking for ways to stem the tide. In 2019, the SEC approved the active nontransparent ETFs (ANEs), that combine the flexibility of active management with the liquidity and tax advantages of ETFs. Broadridge Financial partnered with 8 Acre Perspective to measure advisor awareness of and interest in this new product concept.
A survey of 200 financial advisors (FAs) found:
FAs are generally unfamiliar with new active nontransparent ETF products.
After reading a description, most FAs find active nontransparent ETFs at least somewhat appealing, with a majority who hope their favorite mutual funds introduce active ETF versions.
Top concerns about active nontransparent ETFs are that they are too new / untested and lack transparency.
Wholesalers are most frequently cited as the source through which FAs want to learn more about active nontransparent ETFs.
The research has been cited in ETF Stream, Yahoo!, ThinkAvisor and other news outlets.
Note: 8 Acre Perspective was operating as Q8 Research at the time of this study