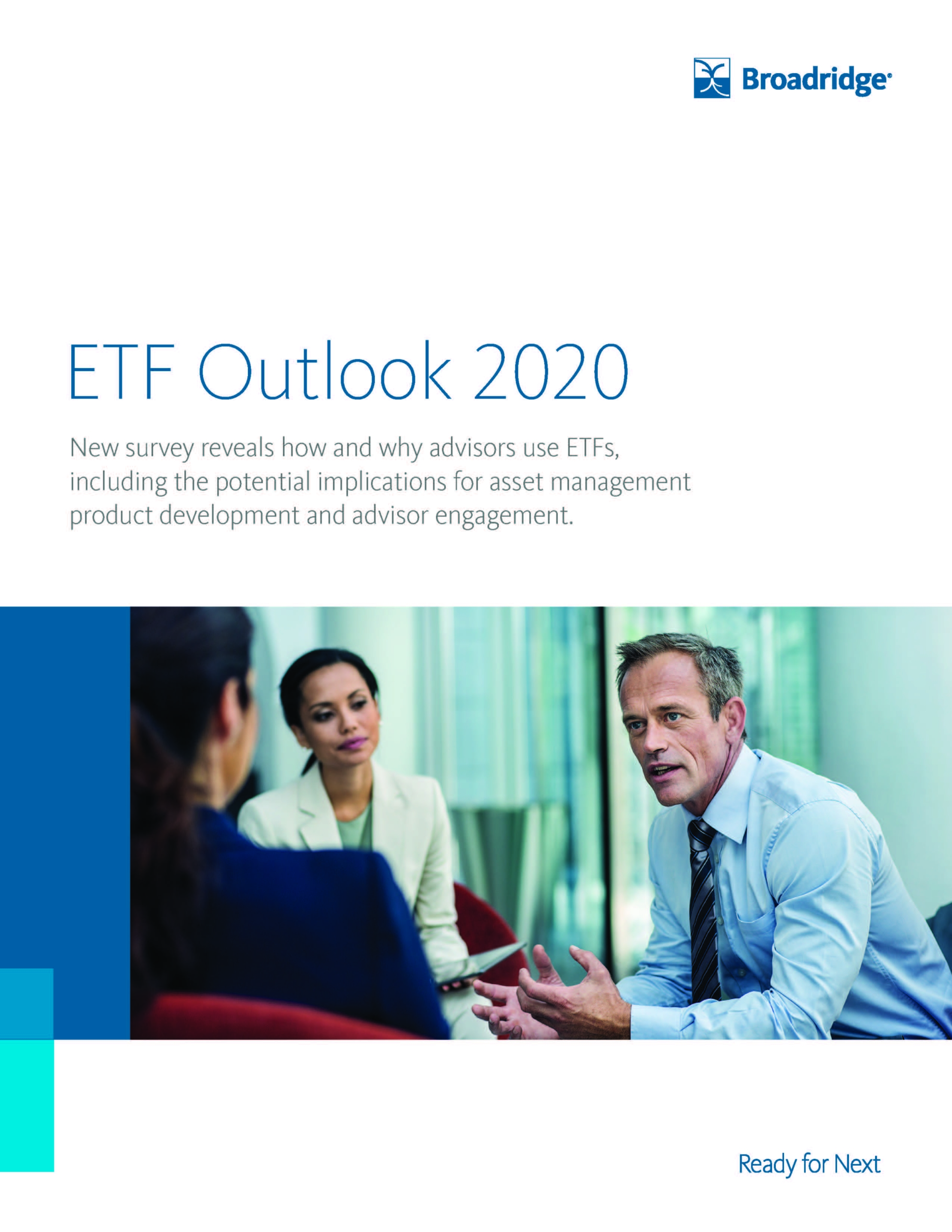 ETF Outlook 2020
Broadridge Financial (2019)
Since the early 1990s, ETFs have drastically transformed the asset management industry. Low cost combined with tax efficiency is a formidable one-two punch. Plus, the popularity of passive index investing makes ETFs a go-to option for many retail investors. Broadridge Financial partnered with 8 Acre Perspective to explore how and why financial advisors (FAs) use ETFs.
A survey of more than 500 financial advisors (FAs) found:
Highest usage of ETFs within the RIA channel.
As FAs increase allocations to ETFs, they are most likely to transfer assets from actively managed mutual funds.
Thematic ETFs have not yet taken off and future demand is tepid.
Morningstar is by far the most widely used website for ETF information.
The research has been cited in ETF Stream, Yahoo!, and other news outlets.
Note: 8 Acre Perspective was operating as Q8 Research at the time of this study