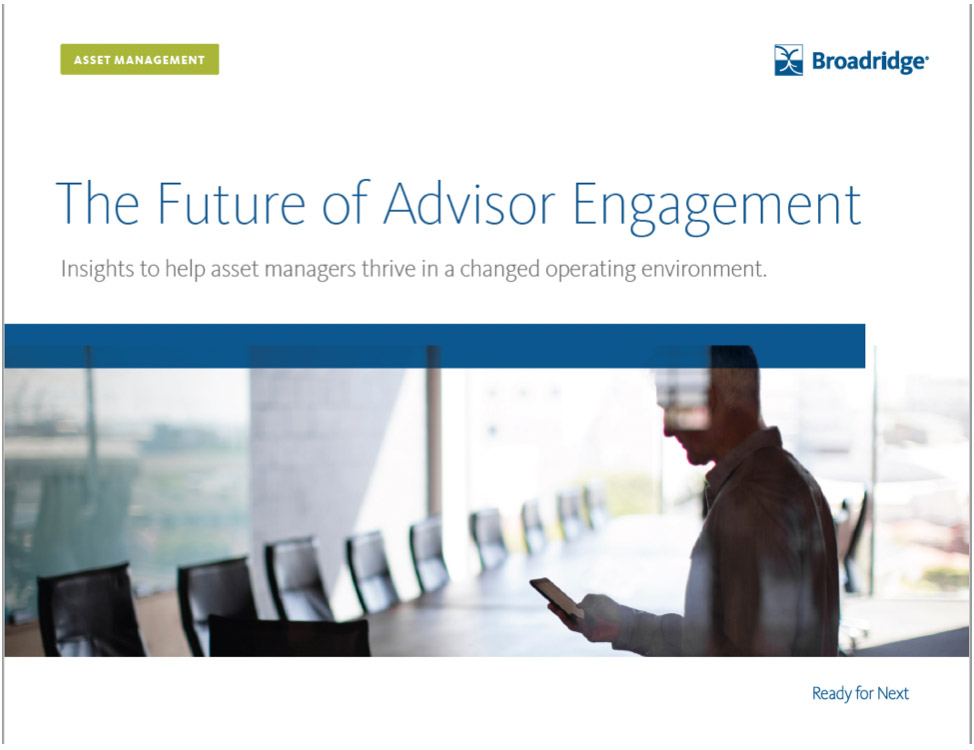 Future of Advisor Engagement
Broadridge Financial (2021)
This survey of U.S. financial advisors takes a closer look at the engagement practices and trends that are reshaping the market—and how asset managers can best position themselves for success.
400 financial advisors were surveyed, and key findings include:
Coming out of the pandemic, 6 in 10 advisors plan to continue working from home at least part time, with the primary motivation being a better quality of life.
A majority of advisors believe that clients are increasingly comfortable engaging with them virtually.
Nearly half of advisors felt wholesaler effectiveness declined when COVID kept them from meeting face to face, and 77% prefer an equal or greater amount of in-person interaction going forward.
The challenges for wholesalers not withstanding, advisors most often cite asset managers as the way they learn about new investment opportunities.
Part of a series of advisor studies 8 Acre Perspective conducts for Broadridge, this study was leveraged in a wide range of marketing strategies.