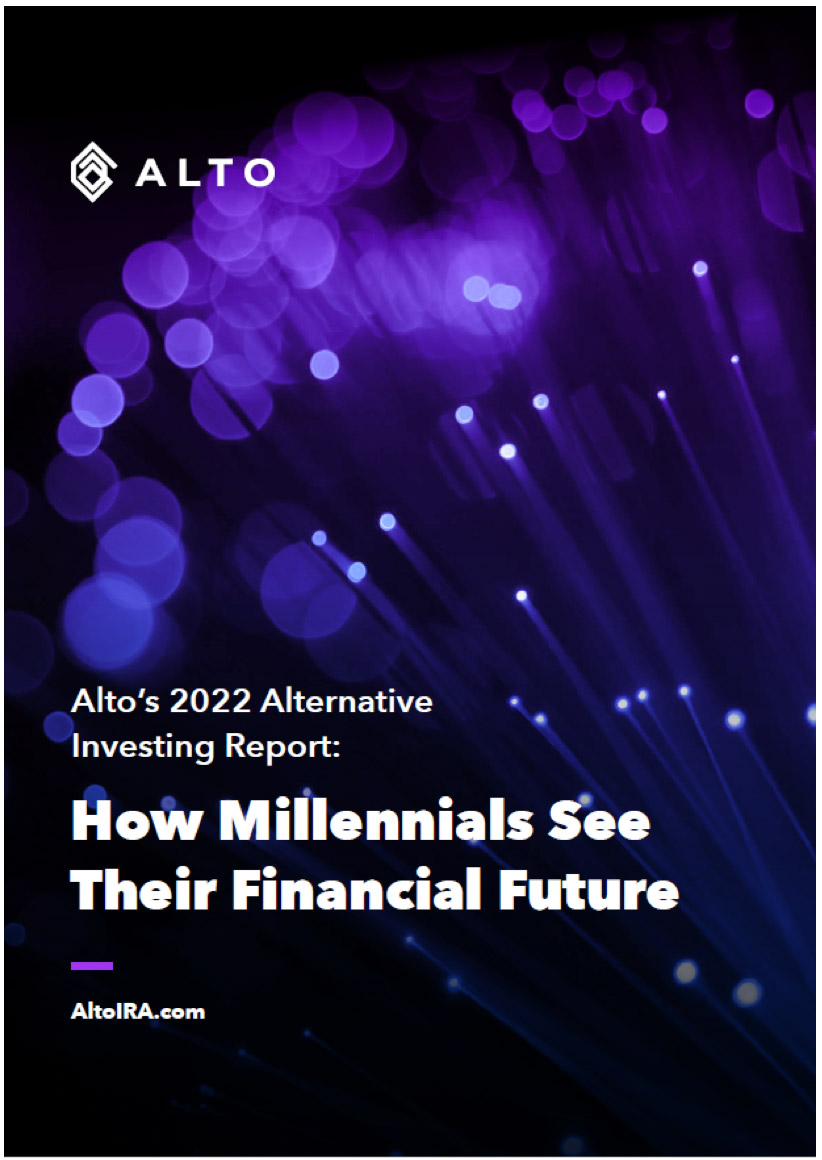 How Millennials See Their Financial Future
Alto (2022)
Alto, a self-directed IRA provider that enables individuals to invest in alternative assets using retirement funds, desired to better understand the perspectives of Millennial investors when it comes to retirement and retirement investing. 8 Acre partnered with Alto to survey more than 2,000 US consumers, including 1,200 Millennials.
The study uncovered many insights, including:
Roughly half of Millennials (53%) say they worry about ever being able to afford retirement.
Most Millennials are concerned about stock market risk and express a high level of interest in alternative investments.
Nearly 40% of Millennials own cryptocurrency, more than own mutual funds or ETFs.
Alternatives have the power to drive IRA usage among Millennials, with 72% saying they would contribute more to their IRA if they could invest in alts.
Even among younger generations, the gender gap in investing for retirement remains a pervasive problem. Women are less confident they have the right mix of investments and that they are saving enough for retirement.
This research has been cited in BusinessNews, MSN, DailyCoin, and Cointelegraph among others.