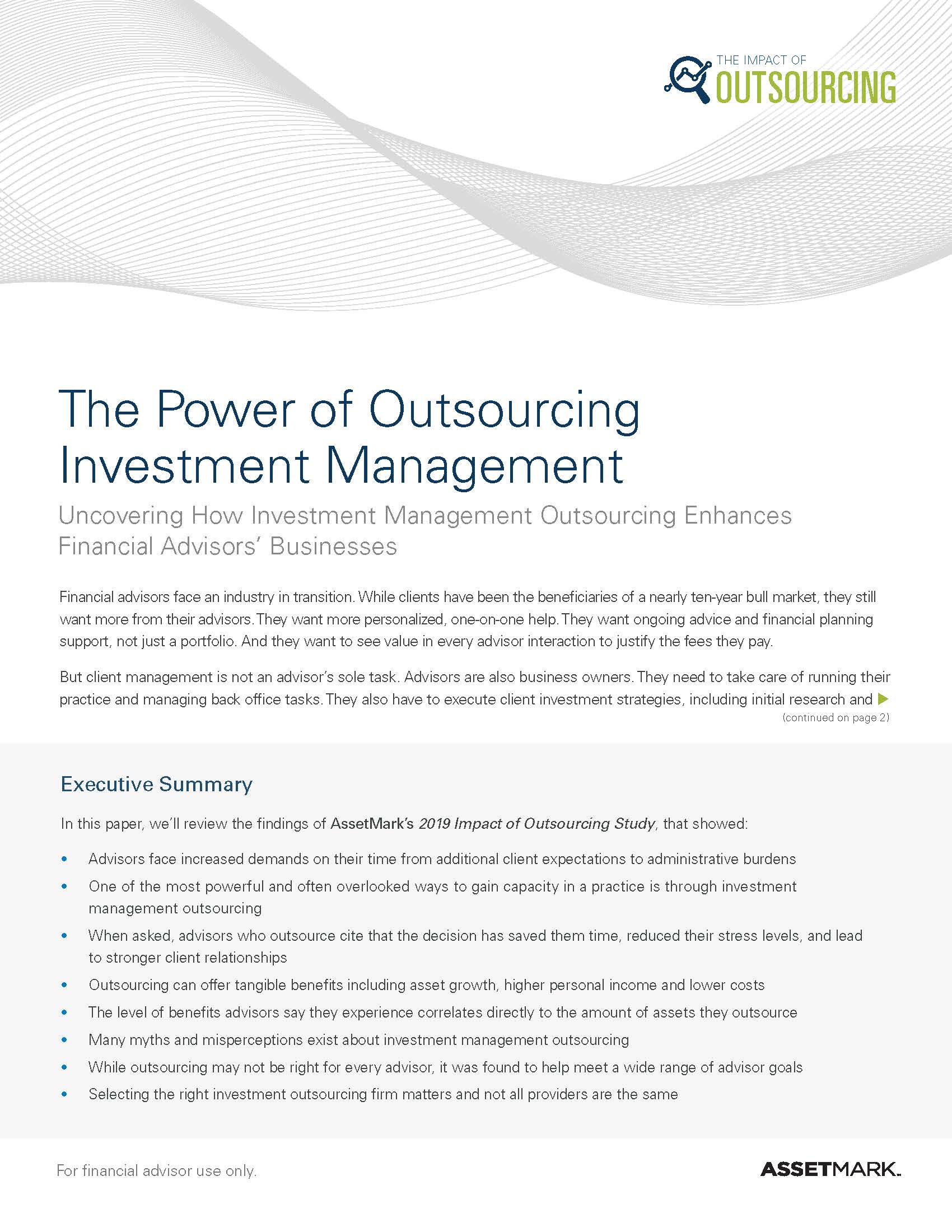 The Power of Outsourcing Investment Management
AssetMark (2019)
Financial advisors face increasing demands on their time from additional client expectations to administrative burdens. A potential way to gain capacity in a practice is through outsourcing. AssetMark, a provider of wealth management and technology solutions for financial advisors, partnered with 8 Acre Perspective to understand the impact of outsourcing investment management on financial advisors' businesses.
A survey of more than 700 financial advisors uncovered:
Nearly all (98%) outsourcing advisors feel they have been able to deliver better investment solutions due to outsourcing.
Advisors saved an average of more than 8 hours per week when nearly all investment management tasks were outsourced.
Advisors who outsourced investment management reported experiencing stronger client relationships, higher retention, and increased client acquisition rates.
Advisors who outsourced attributed on average, 27% growth in total assets under management, 26% higher personal income, and 17% lower operating costs to outsourcing.
The research has been cited in Yahoo! Finance, ThinkAdvisor, and other news outlets.
Note: 8 Acre Perspective was operating as Q8 Research at the time of this study