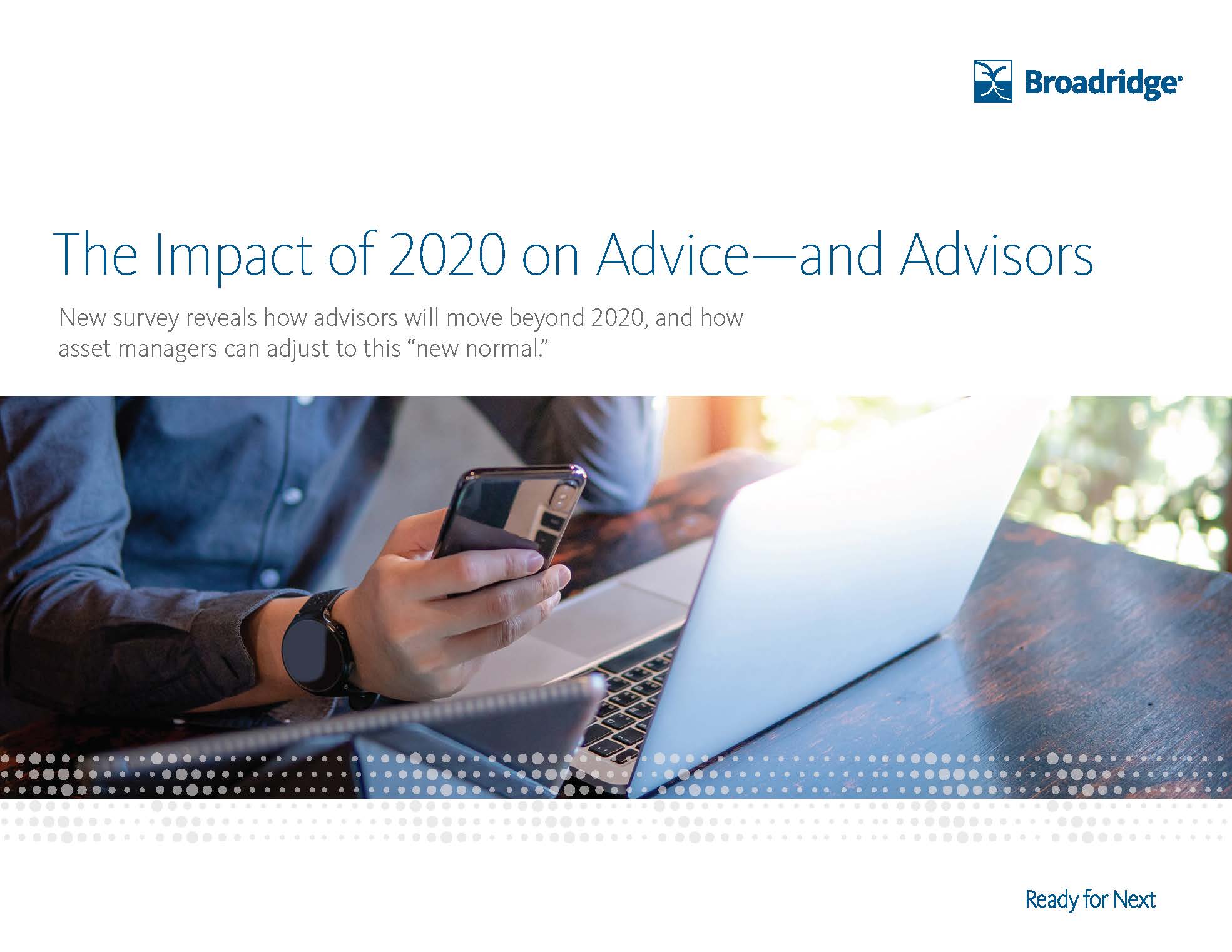 The Impact of 2020 on Advice – and Advisors
Broadridge Financial (2020)
Broadridge Financial partnered with 8 Acre Perspective to assess how financial advisors (FAs) are adapting, and how they are changing their business models in response to market volatility and the pandemic.
A survey of more than 400 FAs found:
Advisors acknowledge a lasting "new normal" with greater reliance on virtual client interactions, less time in the office and a more challenging environment for prospecting.
Model adoption is predicted to further increase at the expense of custom portfolios.
ETFs and SMAs are expected to gain a larger percentage of AUM share, at the expense of actively managed mutual funds.
Both the percent of clients and percent of assets invested in ESG products are expected to double in the next two years.
The research has been cited in Barrons, ThinkAdvisor, WealthAdvisor, and other news outlets.