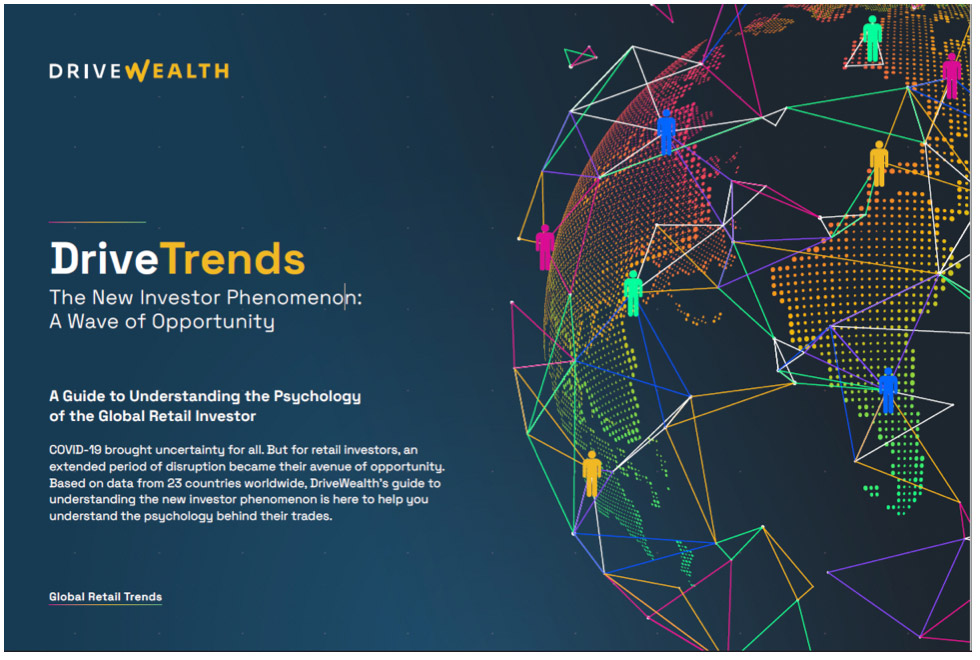 The New Investor Phenomenon: A Wave of Opportunity
DriveWealth (2021)
DriveWealth, a cloud-based brokerage providing mobile investing to new investors around the world, partnered with 8 Acre to better understand the needs and behaviors of the global retail investor.
Highlights from the survey of investors in 23 countries include:
Many consumers, notably Gen-Z, invested for the first time during the pandemic.
Emerging markets (e.g., Indonesia, Philippines, Thailand, UAE) reported the highest percentage of investors starting during the pandemic.
Falling account minimums removed a major barrier to entry; low minimums was the most frequently cited motivation to start investing.
Digital assets were often cited as the entry point for new investors.
Nearly 9 in 10 seek to build their financial knowledge and half cite video as their top or second most preferred medium for accessing education.
This research has been cited in International Business Magazine, Business Wire, Yahoo! News, and other publications/media outlets.