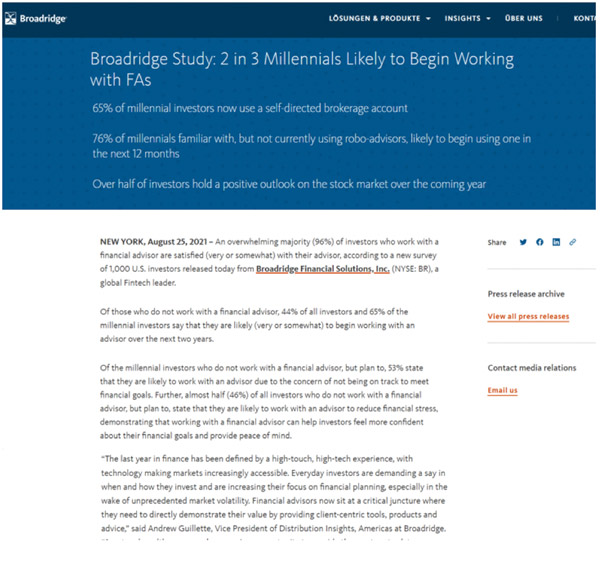 U.S. Investor Perspectives and Trends
Broadridge (2021)
Broadridge Financial partners with 8 Acre Perspective to conduct a semi-annual U.S. investor study covering topics such as sentiment on the economy, use of financial advisors and self-directed accounts, use of financial technology (e.g., personal finance apps), and attitudes / usage of ESG, cryptocurrency, robo advisors and other investment approaches.
Highlights of the latest survey among 1,000 U.S. investors found:
Increasing pessimism about the stock market and economy, and growing concerns about inflation.
Continued positive outlook for their own financial situation, despite concerns about the markets/economy (though other measures indicate this positive outlook is softening).
High satisfaction with financial advisors during these challenging times; those with an advisor and those with a financial plan are more likely to feel good about their own financial situation.
Growing awareness and usage of ESG and a stated desire to discuss ESG with their financial advisor.