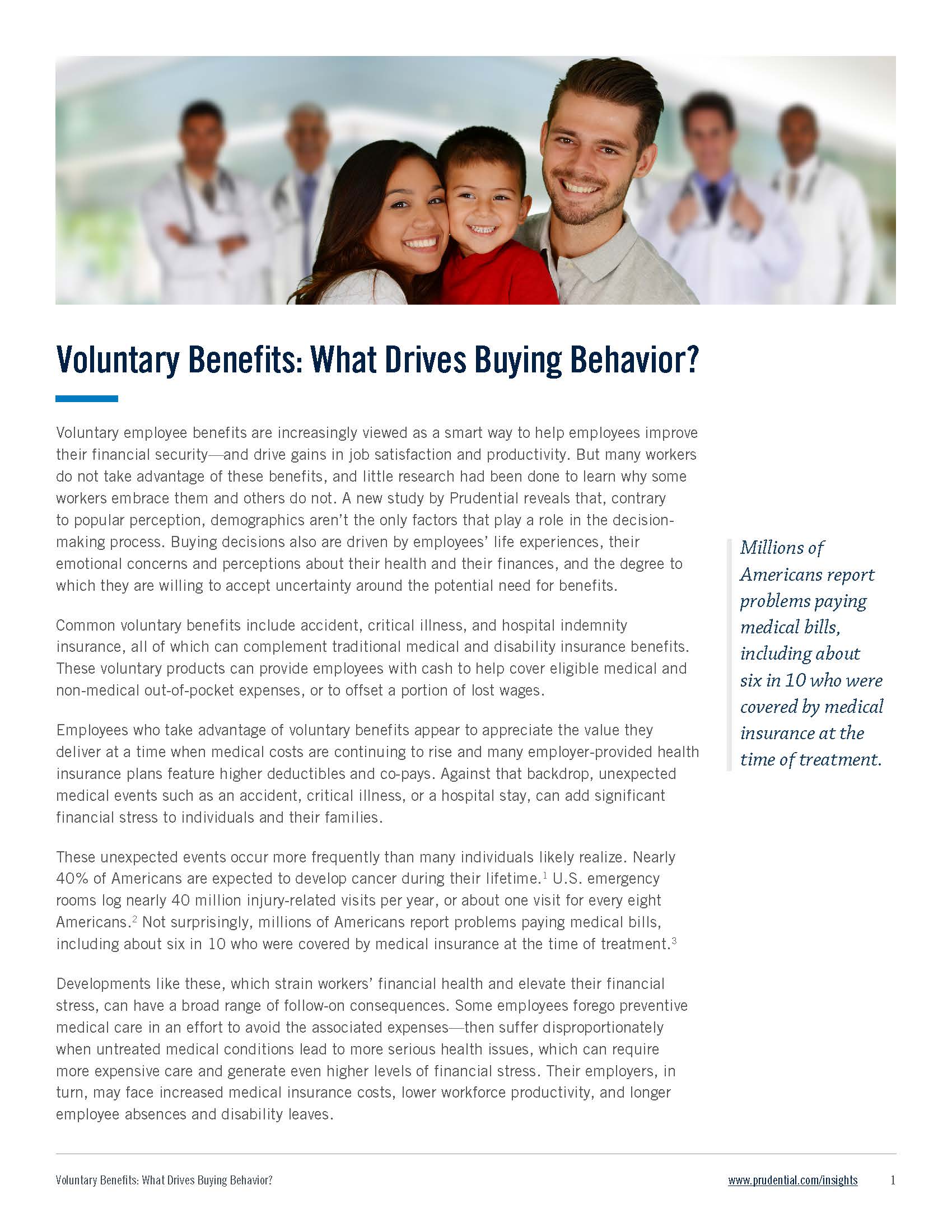 Voluntary Benefits: What Drives Buying Behavior?
Prudential Financial (2019)
Voluntary employee benefits are increasingly viewed as a smart way to help employees improve their financial security. Prudential sought to understand how employees decide whether to take advantage of voluntary benefits (accident, critical illness, and hospital indemnity insurance).
A survey of more than 2,500 employees found that use of voluntary benefits is impacted by more than just demographic factors, including:
Life experiences (and stories about others' experiences). For example, two-thirds of critical illness insurance buyers know someone who experienced a financial shock as a result of a medical issue.
Emotional concerns and perceptions: Buyers are more likely than non-buyers to be concerned about the impacts of sickness and injury.
Perceived value of risk protection: Buyers of voluntary benefits are more likely to carefully review their benefits each year and enroll in a broader array of benefits.
Based on the above and other variables, employee personas were developed to enable our client to design more targeted engagement strategies.
This research has been published on Prudential's Corporate Insights hub for employers.