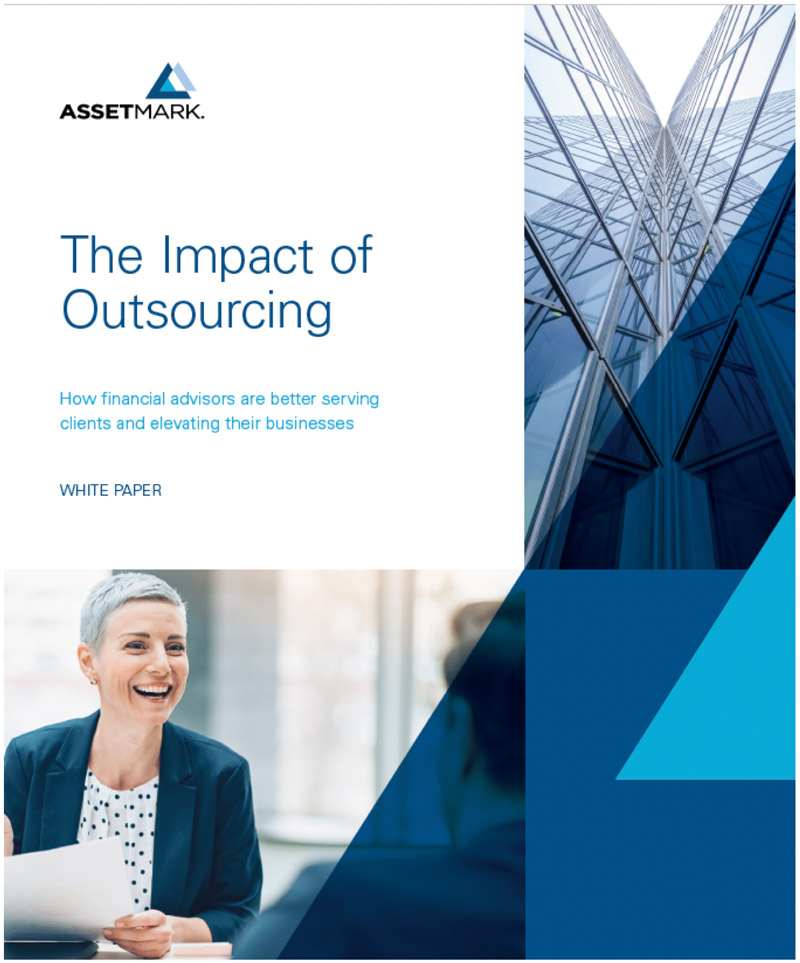 The Impact of Outsourcing
AssetMark (2022)
Financial advisors continue to face increased challenges as they seek to provide value to clients while optimizing their businesses. AssetMark—a provider of investment solutions, technology, and consulting services to financial advisors—explored investment management outsourcing trends and benefits in this second installment of research first conducted in partnership with 8 Acre in 2019.
Over 750 financial advisors were surveyed. Key findings include:
Satisfaction with outsourcing is up: 92% of advisors are happy with their decision to outsource, up from 83% in 2019.
99% of advisors report business improvements as a result of outsourcing, including in areas such as investment management, business efficiency and growth, client relationships, and work-life balance.
Likelihood of benefitting from outsourcing increases with the percentage of assets under management an advisor chooses to outsource; advisors who outsource more than half their assets are significantly more likely to experience a range of benefits from asset growth to stronger client relationships, and greater career satisfaction.
The research has been cited in Barron's, GlobeNewswire, and The Wealth Advisor, among others.
Click to Read 2021 Report
Click to Read 2019 Report
Click to Read 2019 Infographic