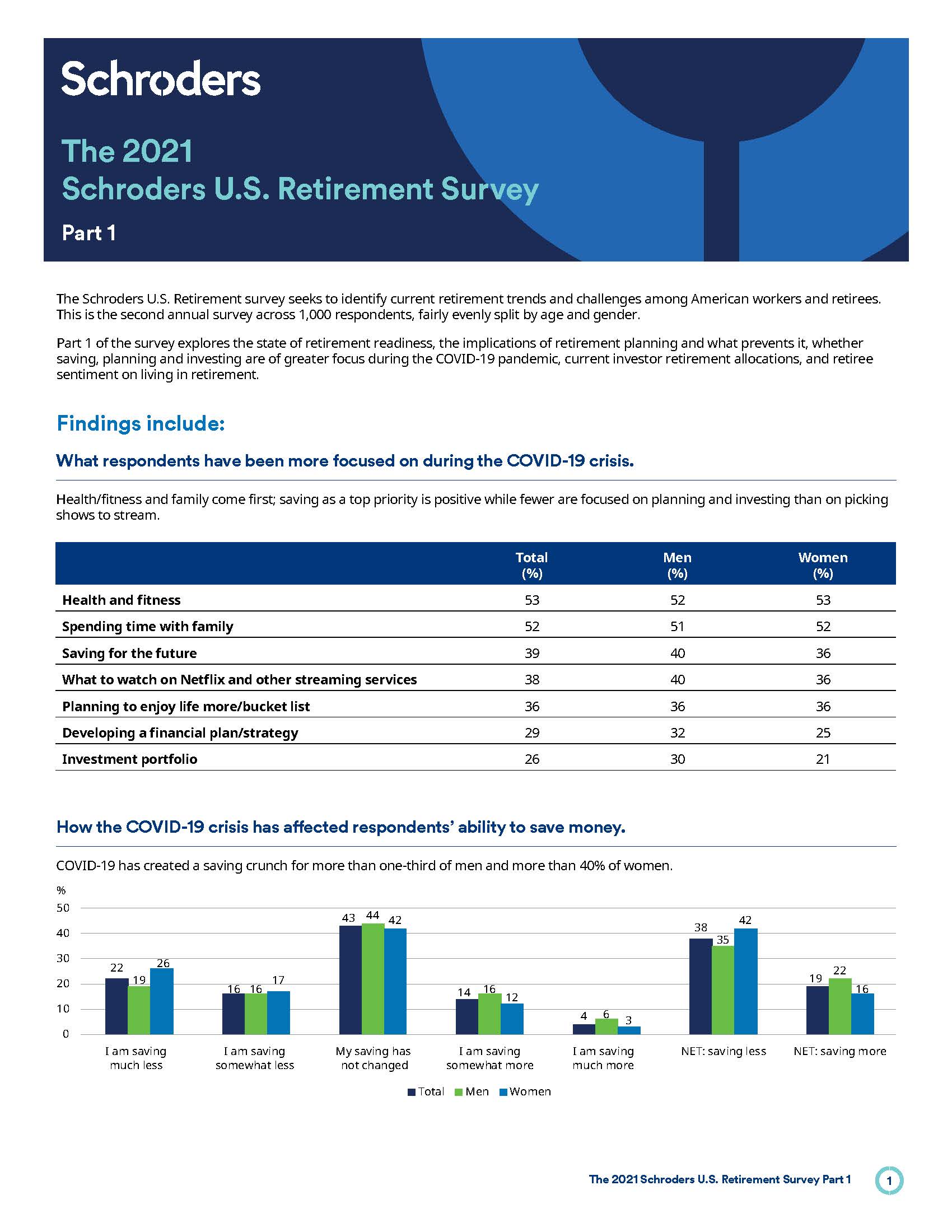 2021 U.S. Retirement Survey
Schroders (2021)
Schroders, a global asset management firm, partnered with 8 Acre Perspective to identify retirement trends and challenges among American workers and retirees.
This survey of 1,000 U.S. consumers found:
During COVID-19, fewer consumers are focused on financial planning and investing than on picking shows to stream.
Fewer than one in five of those nearing or at retirement age feel very good and fully on track. The vast majority feel they could do more.
A majority of consumers are working or plan to work in retirement. The top reasons are, 1) to stay busy, 2) because I enjoy working, and 3) to cover basic living expenses.
Healthcare costs is the most cited concern about retirement. Many are also concerned about the potential of a major stock market decline.
The research has been cited in Bloomberg, FA Magazine, Forbes, ThinkAdvisor and many other news outlets.