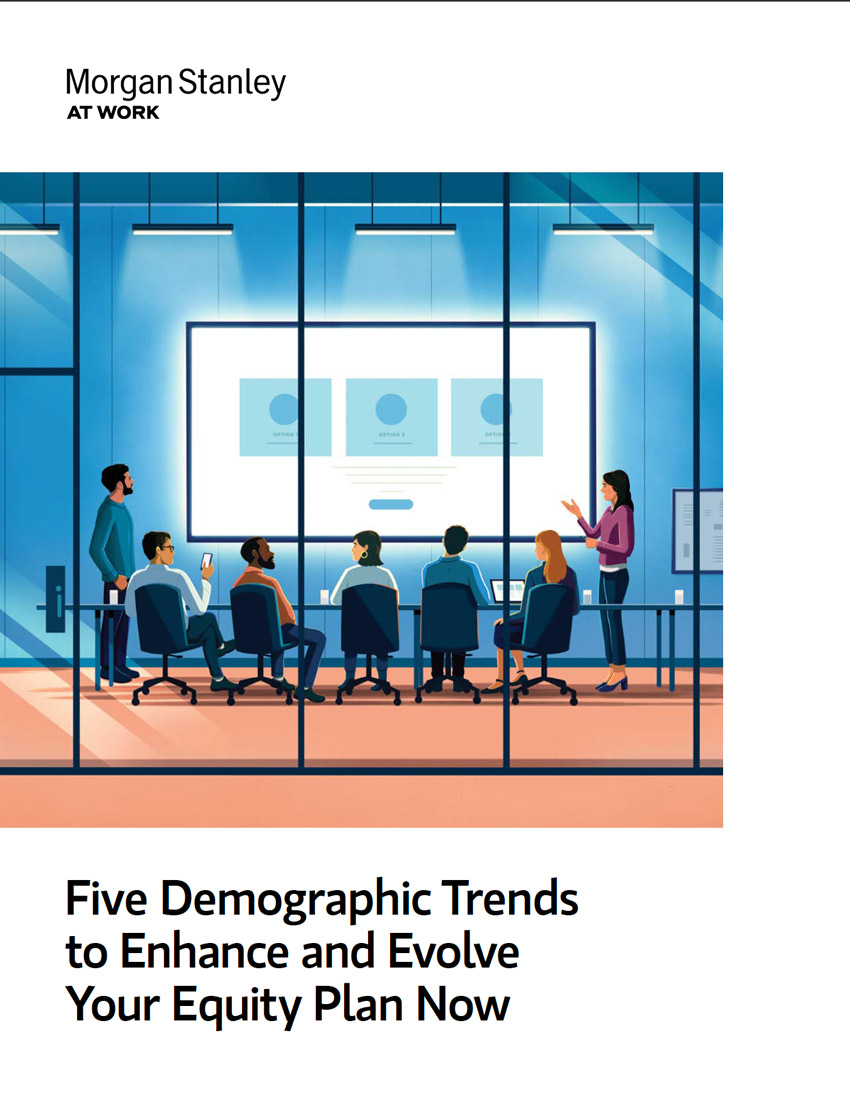 Five Demographic Trends to Enhance and Evolve Your Equity Plan Now
Morgan Stanley (2019)
There is a wide body of research linking employee engagement with organizational and financial success. Morgan Stanley partnered with 8 Acre Perspective and Rutgers University to understand the impact of equity compensation plans on employee engagement and motivation.
A survey of 1,000 U.S. employees at publicly traded companies revealed:
Participation in an employer's equity compensation plan is a significant driver of employee engagement across all generations and genders
Employee engagement is further enhanced when an employer also offers complementary programs (e.g., training, performance feedback)
Millennials participating in equity programs experience higher levels of stress than non-participating Millennial employees, likely due to holding jobs with higher levels of responsibility.
This research has been published in the Discovery Lab of Shareworks by Morgan Stanley, available to thousands of companies and millions of employees.